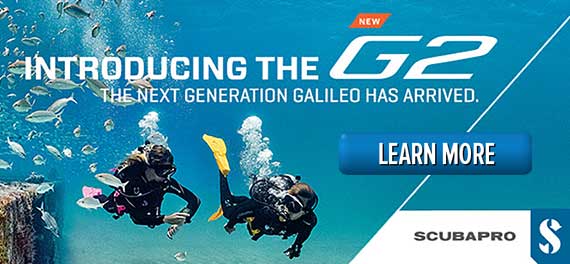 Why Harry's Dive Shop?
Each year, hundreds of people throughout southern Louisiana make Harry's Dive Shop their Number One Choice for scuba diver training and certification. Why? There are actually several reasons, including:
We're the only dive center in the region to offer scuba classes in our own heated, indoor swimming pool.
Having our own pool allows us to offer scuba diving lessons on a wide variety of schedules, including weeknights, weekends and during the day.

Our staff represents a combined total of well over 100 years' experience. We offer diver certification through a variety of recognized and respected organizations, including SSI, NAUI, NASE, DAN and more.
Harry's Dive Shop's reputation for quality diver training goes back over 40 years, to when our founder, Harry Caldwell, first opened the doors in 1971.
Harry's offers students a wide range of scuba courses, ranging from Try Scuba experiences to Open Water, Advanced, Rescue, Divemaster and Instructor. We offer Specialty Diver training in topics ranging from Enriched Air Nitrox (EANx) to Deep, Night, Navigation, Wreck and Cave Diving. We're also the area's exclusive dealer and training center for the Poseidon Se7en closed-circuit rebreather.
Harry's Dive Shop — we're the dive center more people from New Orleans and the surrounding area have trusted than any other.
Brands We Offer
Harry's Dive Shop is more than just diver training and scuba certification courses. We are also an authorized, full-service dealer for many of diving's top brands, including: Scubapro, AquaLung, Atomic, Henderson, Halcyon, Poseidon, Sea&Sea, Mares and more. If we don't have it in stock, we can generally get it within a matter of days.
Areas We Serve
Based in Metairie, serves the entire New Orleans metro area, including (ready for this?): Avondale, Belle Chasse, Bogalusa, Boutte, Chalmette, Covington, Cut Off, Destrehan, Galliano, Gramercy, Gretna, Hammond, Harahan, Harvey, Houma, Jamestown, Jefferson, Kenner, LaPlace, Lafitte, Larose, Luling, Madisonville, Mandeville, Marrero, Mathews, Metairie, Morgan City, New Orleans, Patterson, Pearl River, Picayune, Raceland, River Ridge, Slidell, St. Rose, Thibodaux, Westwego and more. It's not unusual for customers to drive up to an hour or more just to take advantage of our unique facilities.