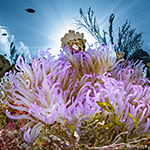 September 29-October 13, 2018: Wakatobi is a luxury dive resort in southeastern Sulawesi, Indonesia. In a tranquil island setting far from crowds and cities, with no other divers for at least 100 miles, Wakatobi seamlessly blends five-star amenities and civilized comforts with a pristine natural environment; a pairing that has secured its reputation as one of the world's finest resorts.
Cindy and Mel went to Wakatobi with a group of diving friends in 2010. You can see some of their photos here (these will make your head spin). Be aware, though, that even though we are announcing this trip far in advance, it will fill fast. If interested, you must email Cindy ASAP. As of April 7, 2017, there was just a single room left.
Whether you are diving or snorkeling among the vibrant protected coral reefs bristling with marine life, enjoying a rejuvenating spa, taking in a glorious sunset with your favourite cocktails at the jetty bar, or perhaps indulging in a romantic beach dinner, Wakatobi Dive Resort provides a unique and enriching experience for those seeking recreation, relaxation and privacy.
It's not unknown for there to be tears on the last day of a trip in Wakatobi — guests simply don't want to leave this little piece of heaven and return to the "real" world.
The Resort
You will enjoy the tranquility and secluded location of Wakatobi; no traffic noise, no pollution, no other dedicated dive resort for hundreds of miles. A private charter flight will transport you from Bali to a purpose-built airstrip in less than three hours, followed by a short boat ride to the resort and your vacation will truly begin.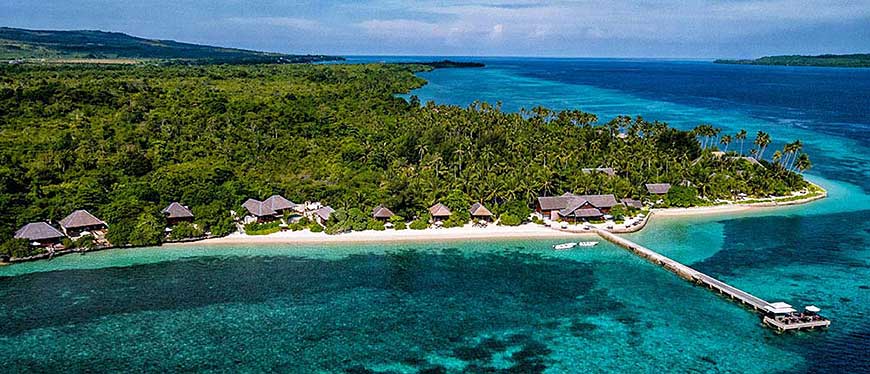 You will discover that, despite its remote location, Wakatobi Dive Resort offers a very civilized existence. Each hand-crafted villa and bungalow is spacious, quiet, comfortable and just a few steps from the ocean. All are air-conditioned with wi-fi satellite internet access, along with comprehensive amenities. All your meals and snacks (chef-prepared in the beachside restaurant) are included throughout your stay.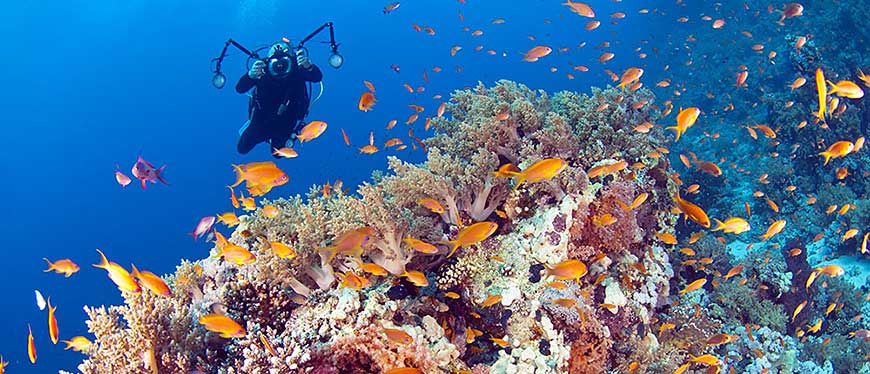 You will find yourself slipping into Wakatobi's easy rhythm, rejuvenated by its comforting ways — freshly prepared and appetizing food, comfortable accommodation, sensational diving and friendly, personalized service.
The Food
The food is varied, fresh and and prepared and served with love. Guests often express their surprise at finding such a refined cuisine in such a remote location. And what's more: it is all included in the price — for three delicious meals and snacks every day. Mealtimes in the Beach Restaurant, which are as eagerly anticipated as the dives, are an enjoyable culinary odyssey, taking in Indonesian and other Asian delicacies along with a comfortable selection of dishes from around the world.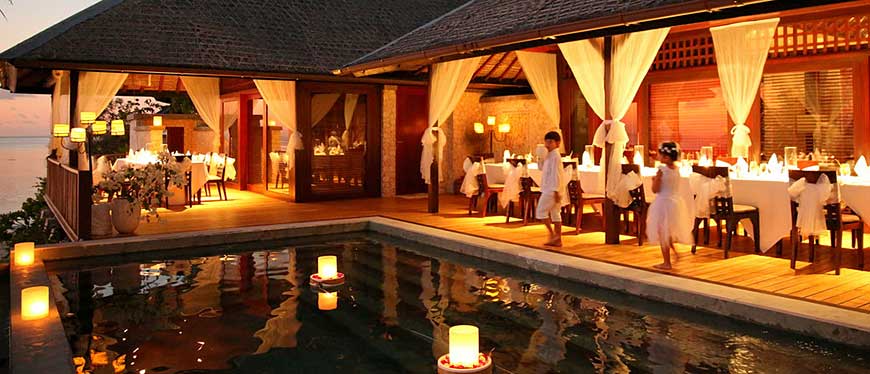 And at the end of the day, the Jetty bar offers the ideal location to take in a wonderful Wakatobi sunset and watch the stars come out, along with your favorite drink — be it cocktail, wine, beer or juice.
Enjoy a premier dining experience in a relaxed, elegant setting at the Beach Restaurant. A team of professional chefs are highly trained, with years of experience working in first class resorts and restaurants. The food is an international blend of the exotic with the familiar.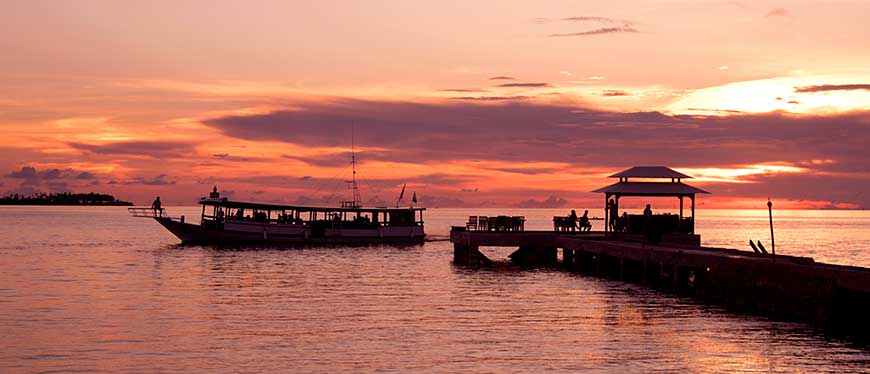 Most meals are served buffet style — but not just any buffet. This one is constantly replenished, kept fresh and hot. For dinner there are also stations for the day's roast and the day's soup — and let's not forget a variety of desserts!
Wait staff are on hand to serve drinks, whether you're looking for a soda, a fresh fruit juice, beer or an imported highly-rated wine. They also serve gourmet cappuccino, espresso and a variety of teas.
The Diving
Wakatobi was created with the vision to deliver the ultimate dive experience and was established following an extensive search to identify the perfect location for a dive resort in terms of geography, climate, oceanic topography and marine biodiversity. To ensure its future Wakatobi created one of the world's largest privately protected marine reserves. That gives you some idea of the extent to which they will go and the attention to detail that goes into every aspect of the Wakatobi experience.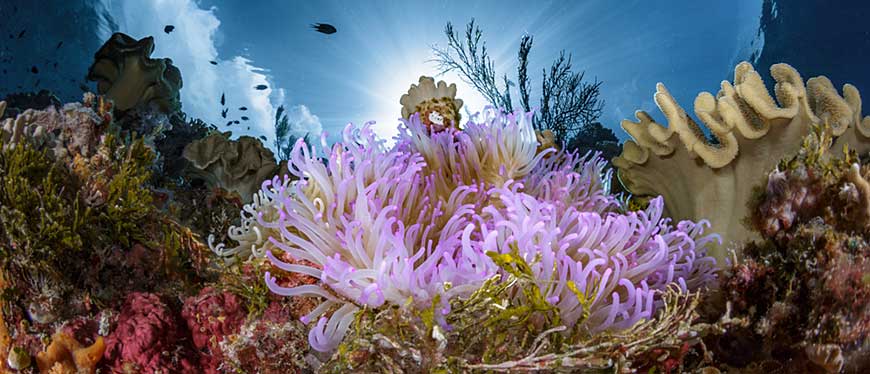 Having identified the premier location, Wakatobi developed a resort that, despite its remote position, offers a plenitude of facilities and comforts to make a dive trip, and all that surrounds it, an experience that you will cherish.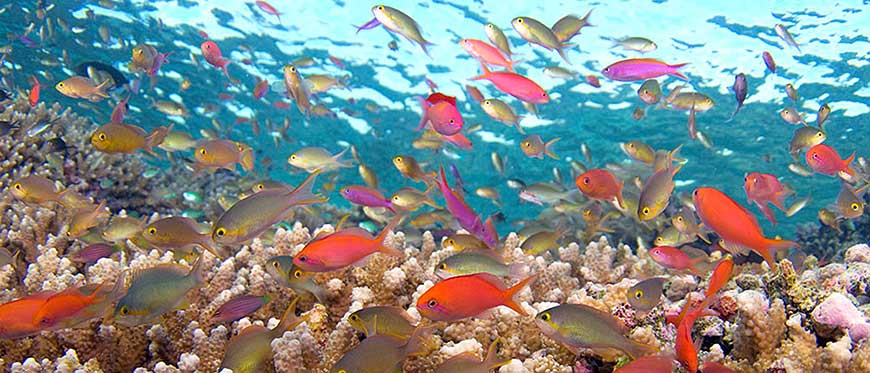 Wakatobi is located at the world's epicenter of coral reef biodiversity. This means that while diving at Wakatobi you can see the greatest variety and diversity of marine life. New and undocumented species continue to be discovered at Wakatobi.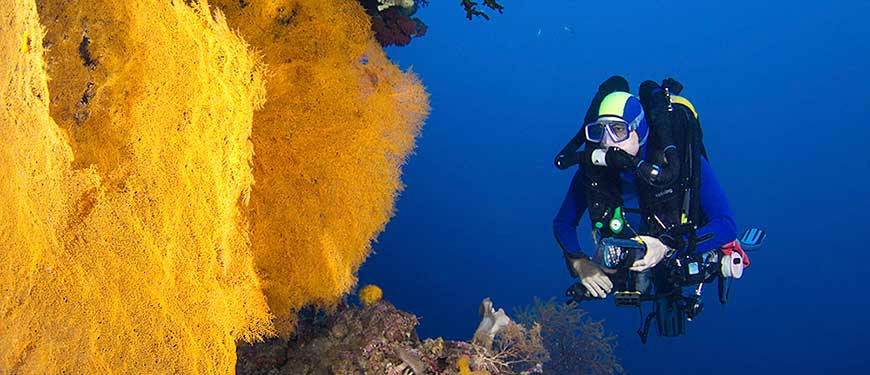 Wakatobi is CCR friendly. The highly qualified and professional dive staff is second to none with each dive guide having 3,000+ dives: Your safety, comfort and enjoyment is their utmost goal. For advanced divers, we have instructor-level guides with cave diving and rebreather specialties. All guides know the reefs of Wakatobi like the backs of their hands. If there's a critter you want to see (like a pygmy seahorse) they know where to find it.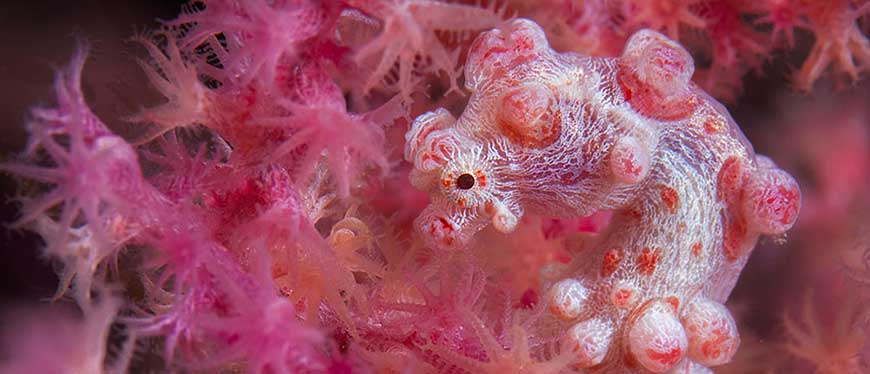 When Does It Take Place?
Our travel schedule is as follows:
You need to arrive in Bali no later than Monday, October 1, 2018. Because you will be crossing the Date Line and flying to the other side of the globe, you will need to depart the USA no later than Saturday, September 29.
You will be staying the nights of October 1-2 at the Elephant Park Lodge.
You will be staying the nights of October 3-4 at the Komaneka Lodge on Bali.
You fly to Wakatobi on Friday, October 5. Air fare from Bali to Wakatobi is included in the trip price.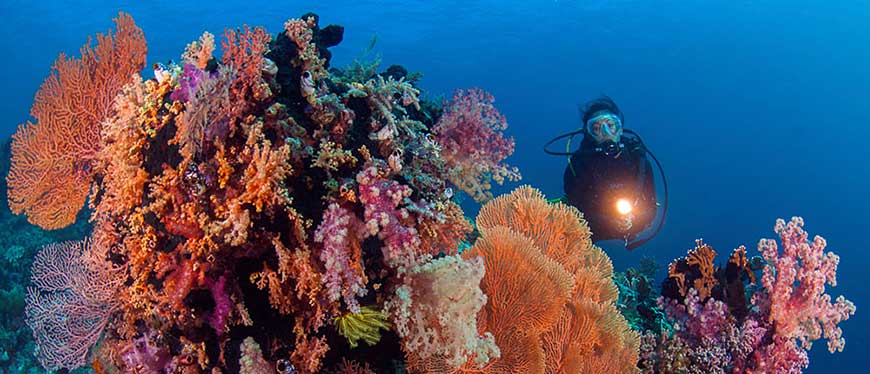 You leave Wakatobi on Friday, October 12. Because you are flying back across the Date Line, you can arrive back in the USA as early as Saturday, October 13.
You have the option to arrive early to stay later on Bali.
How Much Does it Cost?
Trip Pricing: Pricing for this trip is as follows:
Base price, per diver (Ocean Bungalow, double occupancy): $6,600*
For single occupancy (Ocean Bungalow): Add $1,850*
Base price, per diver (Palm Bungalow, double occupancy): $6,000*
For single occupancy (Palm Bungalow): Add $1,350*
Nondiver: Deduct $1,300*
*Prices subject to change. Prices include private charter from Bali to Wakatobi (est. $810). Pay in full by cash or check and deduct $100. Repeat customers eligible for 5% discount on final payment.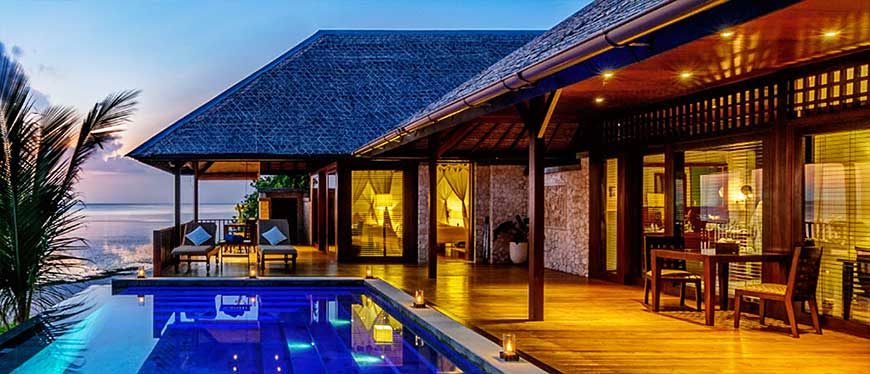 Deposit and Balance Due: Requirements are as follows:
$1,000 due at signup
Additional $1,000 due June 15, 2017
Additional $1,500 due September 15, 2017
Balance due June 1 0,2018
Cancellation Policy: As follows:
$0 penalty if canceled by Sept 30, 2017
$200 penalty for cancellation October 1, 2017 through January 30, 2018
$500 penalty from February 1, 2018 through April 1, 2018
$1,500 penalty April 2, 2018 through June 9, 2018
Delinquent payments put you are risk of losing your deposit and/or your place on the trip.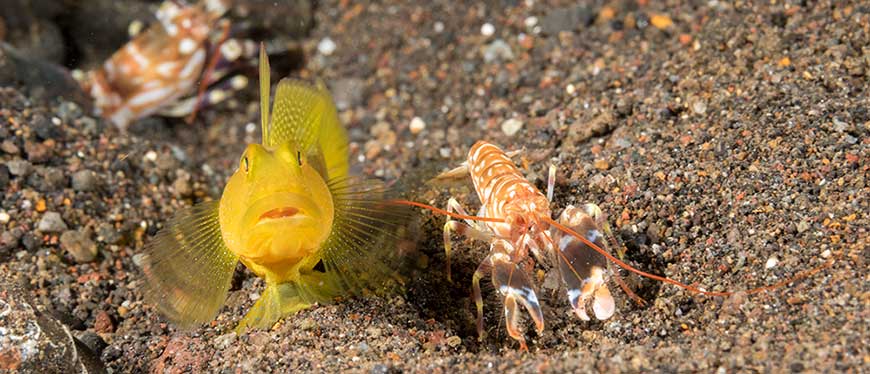 What's Included: The basic trip price includes the following (if applicable):
Charter flight from Bali to Wakatobi
VIP greeting and assistance upon arrival in Bali
Three delicious gourmet meals each day at Wakatobi
Free WiFi high speed internet access via satellite
In-room amenities such as minibar, coffee pot, towels, hair dryer and safe
24-hour tea, coffee, hot chocolate, drinking water and snacks
Aromatherapy bath products in all rooms
Optional Village Tour on last day
Three 70-minute boat dives each day
Unlimited yet fantastic house reef diving with boat taxi service
Full porterage for dive and camera gear
Dive valet for rinsing and drying equipment
Unlimited Nitrox
Use of tanks and weights
This is just a partial list. Request the latest trip information sheet for more.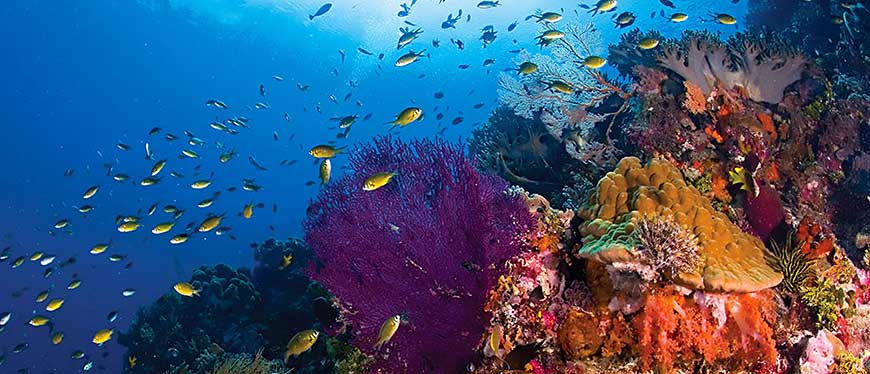 Not Included: Travelers are responsible for the following (if applicable):
Round-trip air fare to and from Bali
Trip insurance
Meals while in transit and in Bali
Crew gratuity
We are working on optional excursions on Bali for before and after the diving portion of the trip. Possibilities include:
White water rafting
Touring ancient temples
Sacred monkey forest
Sekumpul Waterfall
Jatiluwih Green Land terraces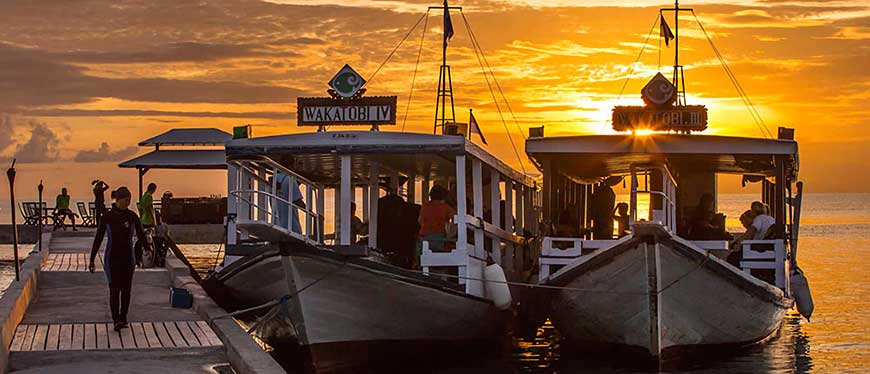 Additional Requirements: Travelers must supply:
Valid passport with six months left past date of return and two blank pages
Diver and/or Nitrox certification cards
Dive insurance
Signed waiver and Statement of Understanding
Personal dive gear
Audible and visual surface signals, reel or spool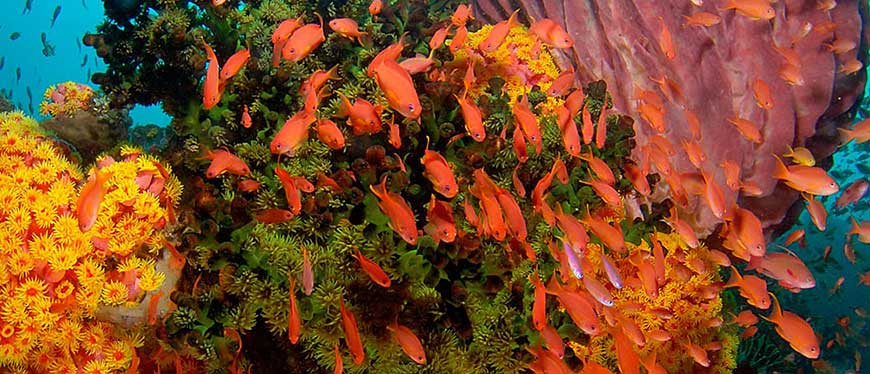 Get More Information
Use the form below.
« 
More trips…