July 2-9, 2016 (July 4 Holiday):The small island of San Salvador in the Bahamas, just 360 miles southeast of Miami, is one of the premier scuba diving and fishing Mecca's of the world. Perched on a pinnacle and washed by warm breezes and clear azure waters, San Salvador is also home to Riding Rock Resort and Marina.
Being one of the southeastern most islands in the Bahamas chain, San Salvador, also known as Columbus Isle, is just twelve miles long by five miles wide and home to approximately 950 residents.
Life on San Salvador is pretty much as unhurried as it has been through the ages. Quiet, friendly and unspoiled it offers miles of deserted beaches and lush underwater reefs that were "discovered" by scuba divers as early as the 1960's. Shortly thereafter, Riding Rock Resort and Marina was built, custom designed for dive travelers, with all of the facilities close at hand.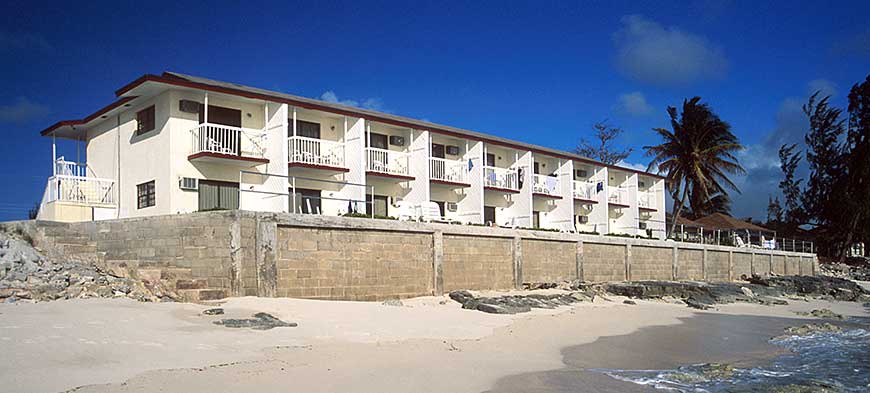 Nearly 50 years later, the property continues to host dive groups, clubs and individuals from around the world who come to experience the quality and shallow reef with hawksbill turtlediversity of diving for which San Salvador is legendary.

Most of the dive sites are located nearby and on the islands lee side, so rough seas are rarely encountered. The dive sites are almost all walls so the possibility of going deep is available, though you need not dive deeper than 40 feet to reach the reef if you prefer to keep a shallow profile.
The dive staff at Guanahani Divers enjoys nothing more than introducing "new-to-our-island" divers why San Salvador has the well-earned reputation for being some of the best in the Bahamas – and welcoming our many repeat guests back to visit their familiar sites.

San Sal is one of the top five wall-diving destinations in the region. Underwater visibility can easily reach 100 feet or more. Shark lovers will be pleased to hear that San Salvador dining room at Riding Rock is home to many shark species, the Scalloped Hammerheads being a favorite with our divers.
Who is This Trip Ideal For?
This may be the perfect trip if you:
Looking for one of the best values in dive vacations.
Want the comfort and convenience of a land-based resort.
May be traveling with one or more nondivers.
Are seeking to do more than just dive on your vacation.
When Does It Take Place?
Our travel schedule is as follows:
Our outbound flight departs on Saturday, July 2 from New Orleans.
We return to New Orleans at on Saturday, July 9.
We will have exact flight times in the near future.
How Much Does it Cost?
Trip Pricing: Pricing for this trip is as follows:
Base price, for two divers, one room: $2,800
For single occupancy: Add $700
Nondiver: Deduct $400
Three divers in a room: Deduct $100 each
If paid in full by cash or check: Deduct $50
Pricing is based on an educated guestimate of air fare. Final price may vary.
Deposit and Balance Due: Requirements are as follows:
$500 due at signup.
Balance due April 1 (no foolin').
Be aware there are no refunds unless we find someone else to take your spot
What's Included: The basic trip price includes the following (if applicable):
Roundtrip airfare from New Orleans
Airport transfers
Eight days/seven nights A/C accommodations
Cable TV, telephone
Porch or balcony
Mini fridge in-room
Beach towels
Three meals each day
Glass of wine with dinner
16 boat dives
Two cocktail parties
Taxes and service charges
Not Included: Travelers are responsible for the following (if applicable):
Trip insurance
Meals while in transit
Nitrox ($15/tank)
Crew gratuity
Additional Requirements: Travelers must supply:
Valid passport with six months left past date of return and two blank pages
Diver and/or Nitrox certification cards
Dive insurance
Signed waiver and Statement of Understanding
Personal dive gear
Audible and visual surface signals, reel or spool
Get More Information
Use the form below.