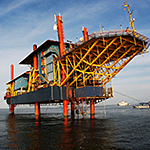 People often ask us if there is any diving closer to New Orleans than the Florida Panhandle. After all, it's not as though the Big Easy is hours away from the Gulf. Well, as it turns out, there is diving closer to home; about an hour closer, in fact.
Grand Isle Scuba operates a 29-foot Topaz that caters to both divers and fisherman. The Rig Diver is a comfortable 29' twin-diesel Topaz with a custom ladder and platform. She comfortably accommodates four divers but will go out with as few as two divers. She is equipped with a custom ladder and swim platoform, two GPS systems, two VHF radios, radar, EPIRB, First-Aid Kit and two emergency O2 cylinders. The captain lives in Grand Isle and knows this part of the Gulf exceptionally well.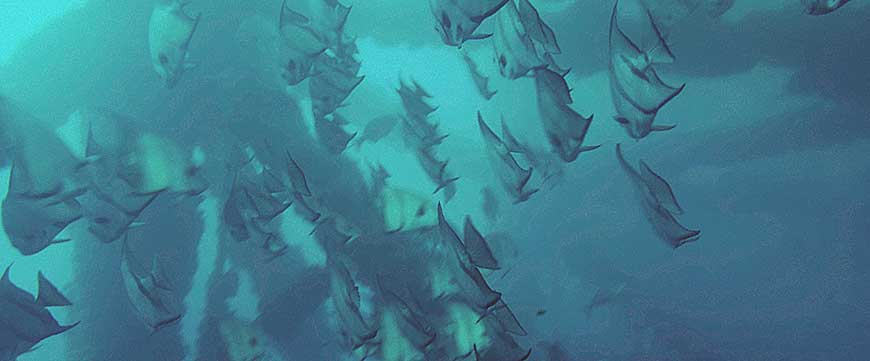 Gulf of Mexico diving out of Grand Isle takes place exclusively on offshore oil platforms. These huge structures are home to extensive collections of coral and sponges, and attract large schools of fish. Most rig divers are spearfishermen, but the rigs are great for sightseeing and photography as well.
Who?
Grand Isle Scuba charters are open to any diver who can show proof of having made at least 20 open-water dives. Certification beyond entry level and prior ocean diving experience are strongly recommended.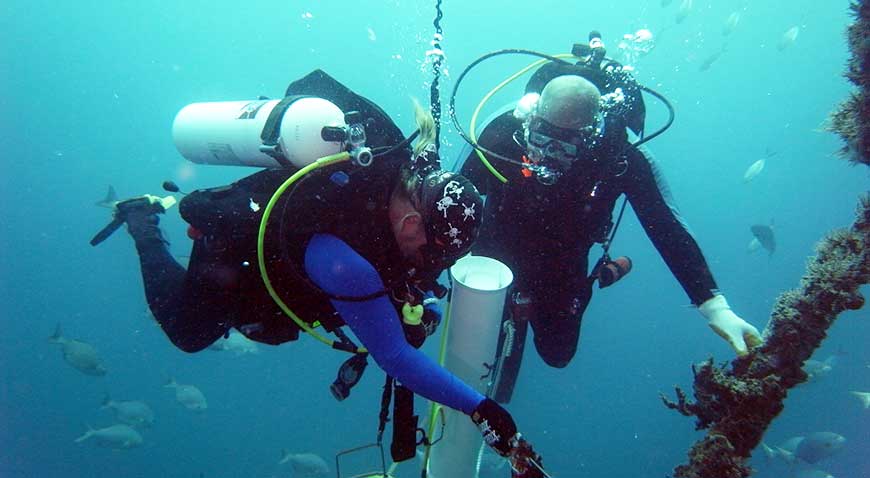 Where?
Charters depart from BridgeSide Marina in Grand Isle. Driving time is a little under two hours from Metairie.
When?
Grand Isle Scuba schedules charters on demand, for groups of from two to four divers. You need to arrive at the dock no later than 7:00 am to fill out paperwork and load up. The boat departs at 8:00. The rigs dived on any given day are dictated by prevailing conditions as well as vessels already in place upon arrival.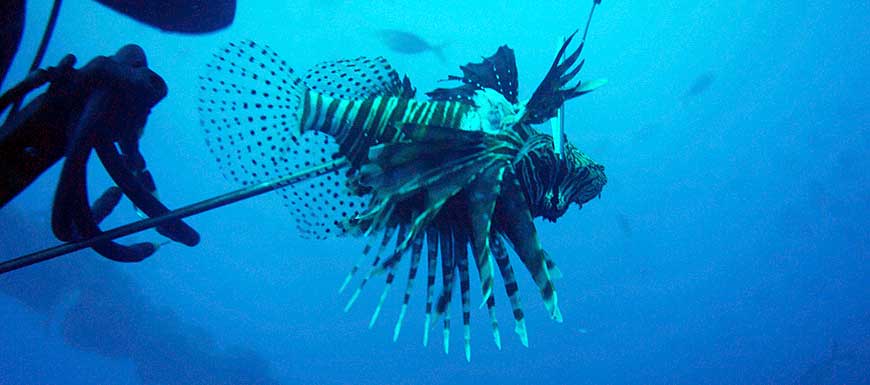 How Much?
Charters fees are as follows:
Two-tank dive trips: $150/diver
Three-tank dive trips: $195/diver
Payment in full is required when you make your reservation. Tips for a job well done are much appreciated.
What's Included: The basic trip price includes the charter and the opportunity to dive. You are responsible for the following:
Diver and/or Nitrox certification cards
Proof of having made at least 20 dives
Dive insurance
Mask, snorkel and fins
Appropriate exposure protection, including gloves
BC and regulator system
Full tanks and weights
Dive computer
Audible and visual surface signals, such as a mirror and whistle
Each diver is required to wear a provided Nautilus Life-Line Marine Rescue Radio with GPS.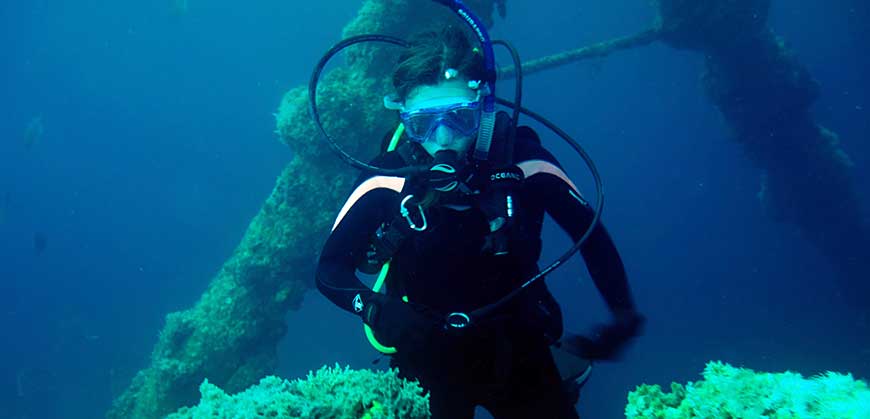 More Information are Reservations
For more information or to make reservations, call the captain directly at (985) 309-0536 or visit the Grand Isle Scuba website.