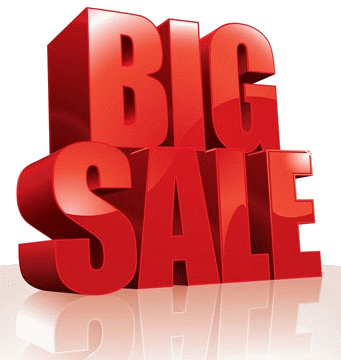 This is the sale many of our customers wait all year for. There is probably no better time to save on everything from fins, to BCs to dive computers. You will need to come early for best selection; sale prices are strictly limited to stock on hand.
When
The sale takes place Thursday through Saturday, October 26-28, during normal business hours.
Save up to 40% on fins
Select fins on sale for up to 40% off; some are as low as $40 a pair
Save up to 30% on BCs
Any Aqualung BC, including Lotus, Soul, Axiom and Dimension, 30% off
All ScubaPro BCs, except Hydros and LiteHawk, 10% off
We have a few previously loved and recently serviced BCs in great shape for unbelievably low prices.
Save up to 40% on dive computers
All Aqualung computers, including Ion Steel, Helio and Vyper Air, 40% off
All Oceanic computers, 25% off
ScubaPro Galileo Sol, 10% off
ScubaPro Meridian, 20% off
ScubaPro Tec2G, 25% off
Free SeaLife Micro 2.0 camera with deluxe ScubaPro package
That's right, you can get a SeaLife Micro 2.0 camera worth $499 when you buy special package from ScubaPro. Learn more…